Improve your trading decisions with artificial intelligence   Have you ever stopped to think about all the factors that lead you to a tra...
EVENT ANALYZER   Economic data tends to work as a catalyst for short-term movements in different markets. When economic news is pre-sched...
Looking over your role as a professional trader at an Investment Bank, you find yourself performing two kinds of trading. You either make ma...
Overview Traders working on their own account used real-time data and global news event analysis software to decrease trading risk and incr...
Hello, my name is Ben with BetterTrader.co and today I am going to teach you how you earn $99 dollars by referring BetterTrader to a friend ...
Hello my name is ben, an analyst at BetterTrader.co, and I'm here with four reasons why you should use better trader. Now you need to unders...
Above, are questions that everyone will be asking before subscribing to BetterTrader or any other service provider. We understand that peopl...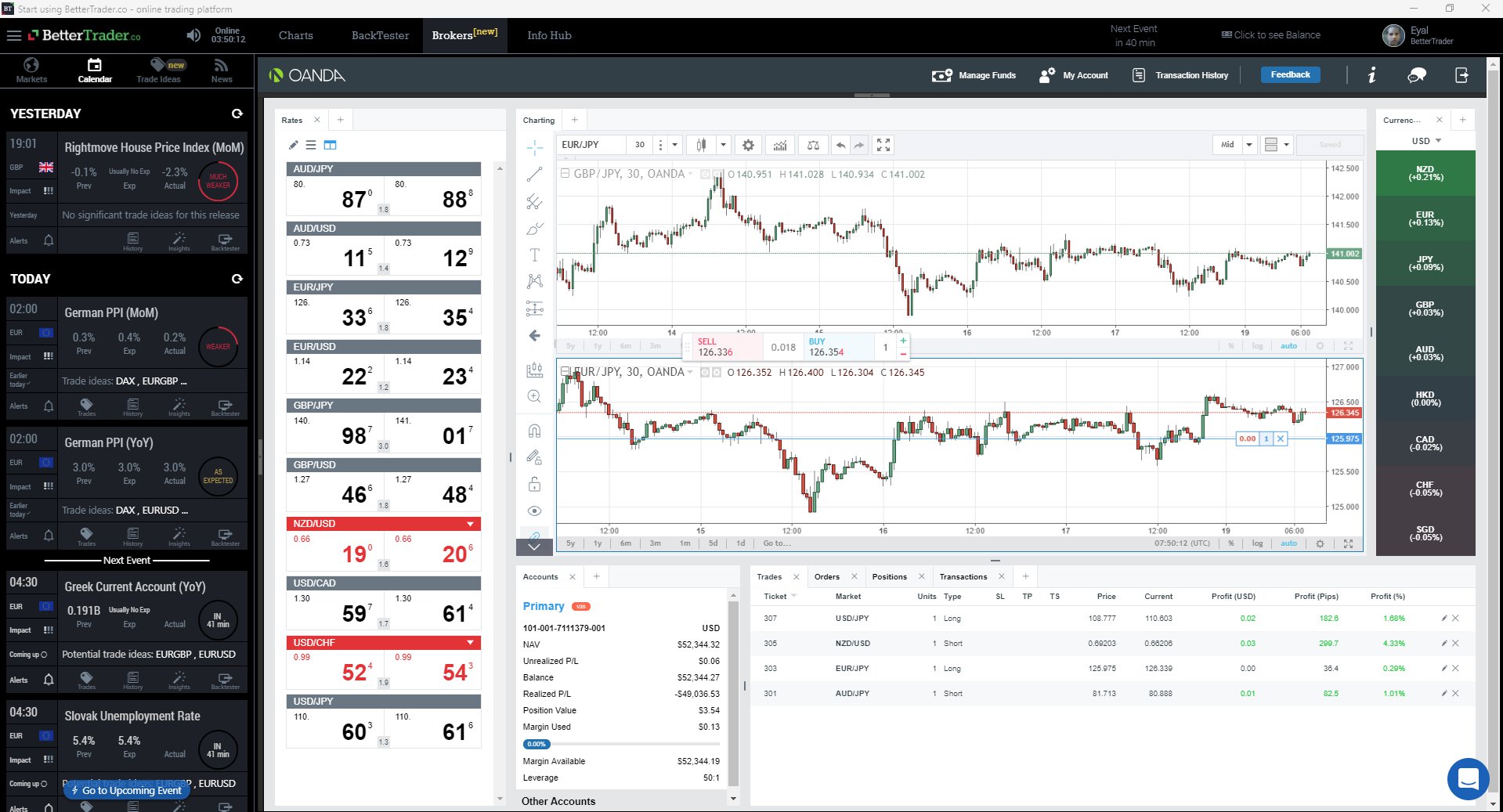 We are excited to announce our new integration with many brokers. In this post let's use OANDA as an example of one of our new partnership...
Hello and welcome my name is ben, an analyst with better trader, I'm here to bring you exciting news about how our platform is incorporated ...
How to use market sense and market wakeup Market Sense provides you with a personalized range of price movement designated to your prefer...