One of the most important tools for traders looking to maximize their performance is support and resistance level analysis. Suppor...
Using artificial intelligence can provide an advantage in many areas of life. You probably own a smartphone. This is an example of artificia...
Thanks for tuning into another update of BetterTrader! The (Drink Forex), said: "A few weeks ago we stumbled across the BetterTrader plat...
Hello my name is Ben, an analyst with better trader, and I'm back with a great video on how you can use the backtester to your advantage and...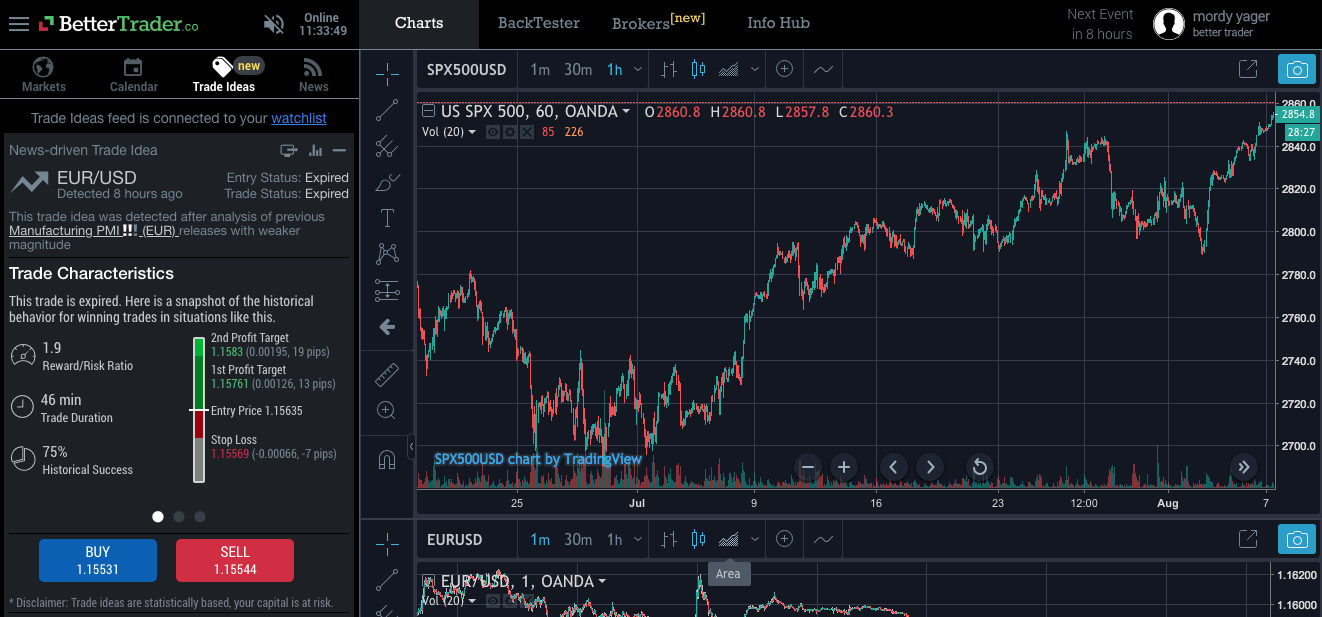 It is important to realize a trade-idea is not considered a signal, it does not necessarily indicate to go long or short for a trade. So ho...
Above, are questions that everyone will be asking before subscribing to BetterTrader or any other service provider. We understand that peopl...
Hello, this is Ben with BetterTrader.co back with another video on the market sense and market wakeup function in the BetterTrader app. L...