Improve your trading decisions with artificial intelligence   Have you ever stopped to think about all the factors that lead you to a tra...
Looking over your role as a professional trader at an Investment Bank, you find yourself performing two kinds of trading. You either make ma...
Former professional day traders and statistics specialists, with years of trading and coding experience, created a service that provides tra...
Hello it's Ben here with bettetrader.co back to bring you a video on one of our newest features, the voice assistant. What the voice assista...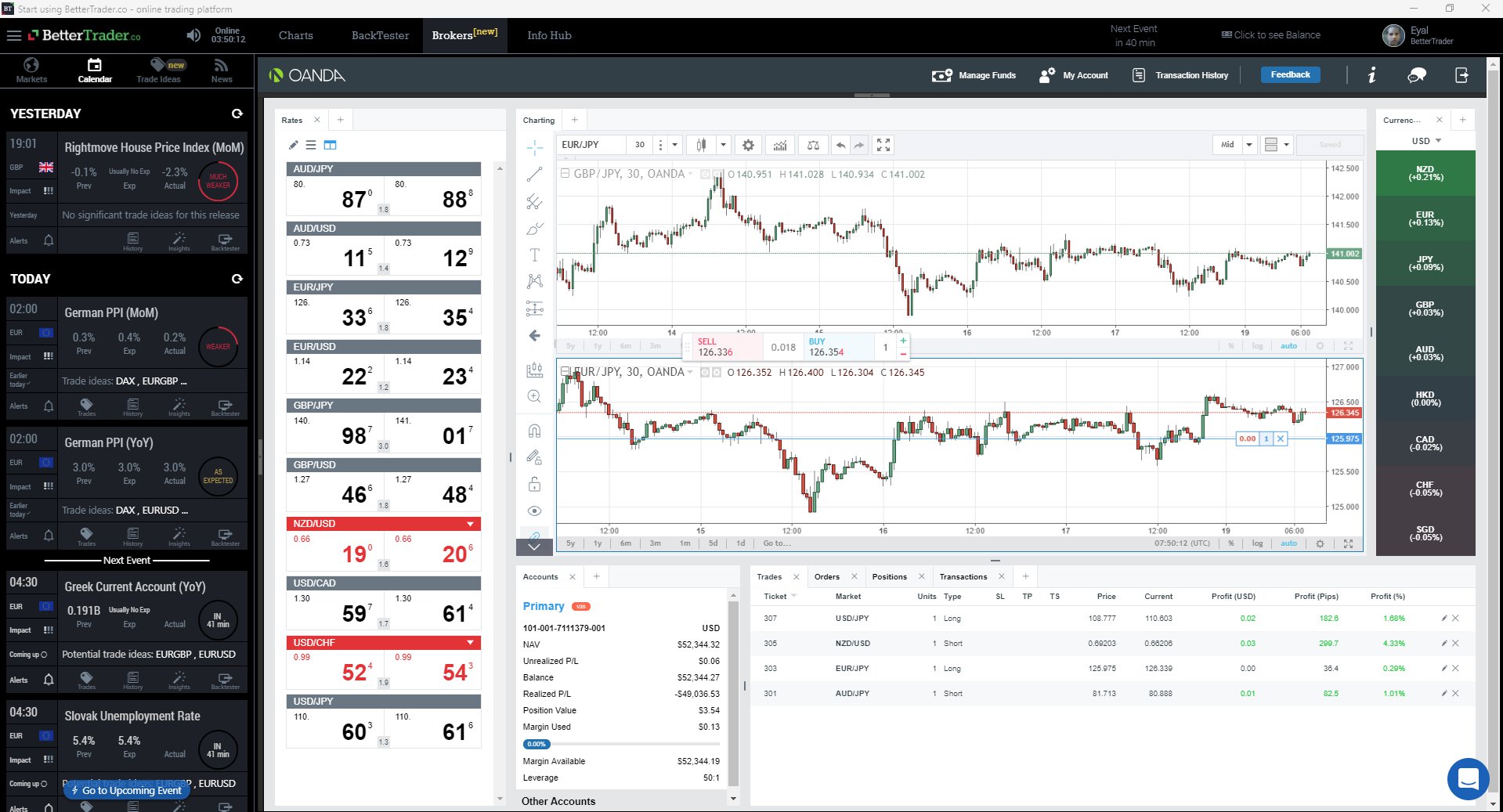 We are excited to announce our new integration with many brokers. In this post let's use OANDA as an example of one of our new partnership...
Hello and welcome my name is ben, an analyst with better trader, I'm here to bring you exciting news about how our platform is incorporated ...